We recently completed the design and launch of the Excell's Kingston Eatery website.
The website was build on the WordPress platform and showcases the company's products and services.
Excell's Kingston Eatery is a catering company located in Brooklyn, New York, which offers authentic Jamaican cuisine.
Other designs we have done for Excell's include their logo, business cards and signage. These can be seen here.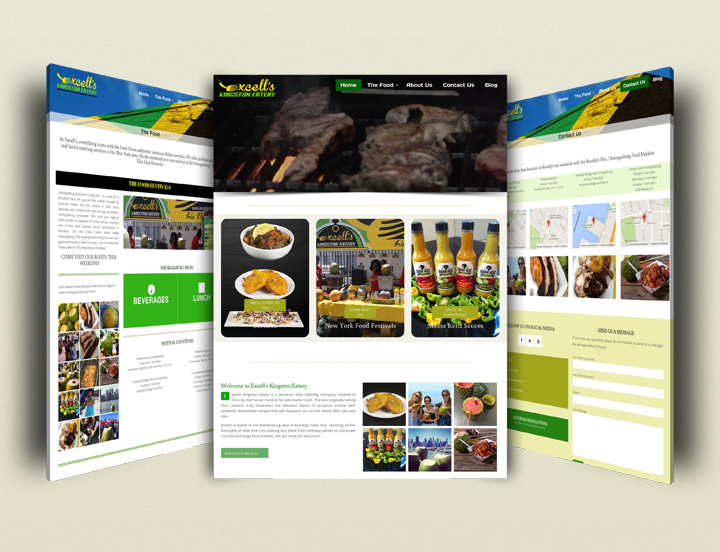 Check out the site and tell us what you think.
Maybe your project will be next.